We have a wide range of colors and textures available as raw Navajo-Churro fleeces in stock.  In some cases we have several fleeces from a single animal, ideal for large projects where consistency is important.
We also have in stock a beautiful range of colors in our processed Navajo-Churro roving.  This includes medium brown, dark grey/black, light grey, white, white with brown fibers, white with some black fibers.  Soon we will be adding black, dark brown and light brown colors.
Please send us a message and we will provide details on pricing.  Click here to Contact us through this page or message us on Facebook with your inquiries.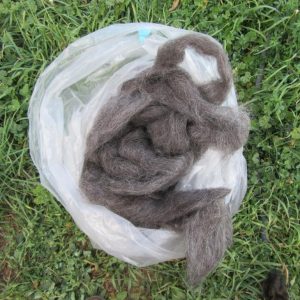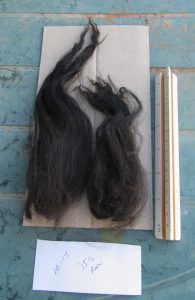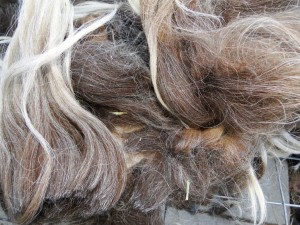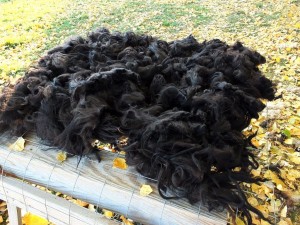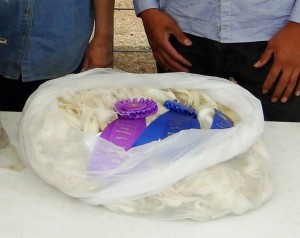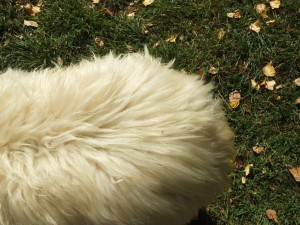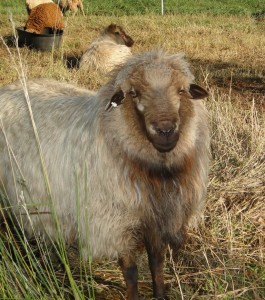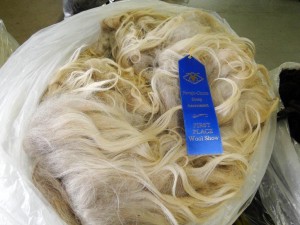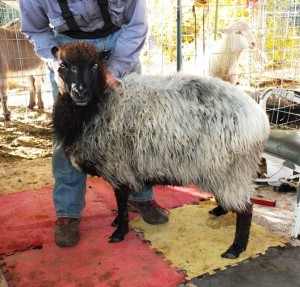 Locks from ram lamb hogget.
Ram Lamb before sheering.
Navajo churro sheep wool fleece