Welcome to Sunshine Farm
We are in the business of harvesting solar energy & sequestering carbon with green growing plants to create healthy land, healthy animals, healthy people, and a healthy economy.
Our products & services include:
Navajo Churro Sheep: registered breeding stock, wool, felt, pelts and USDA lamb We have 6 seven month old ewe lambs from registered stock available NOW. They are all promising as breeders and have diverse genetics. We have samples of their lambs fleece.
SPECIAL OFFER:

Take advantage of our expertise in farm management and business planning! If you purchase three or more Navajo-Churro sheep for breeding, we will provide you with training and mentoring in Whole Farm Planning with Holistic Management for 25% off our regular tuition for distance learning.
Training & Mentoring: join our distance learning program
We Farm with a Holistic Approach:
We produce abundant life on our farm, using nature as our guide and practicing the holistic management of our resources. We generate real wealth in terms of solar dollars earned from collecting solar energy with green plants to create healthy food, people and animals. We also sequester carbon with green growing plants and turn it into soil with the aid of our grazing animals and poultry.
Working with nature to enhance our ecosystem includes promoting and sustaining healthy habitat for soil microbes, insects, animals, plants, and birds. We raise the majority of our food as well as wool and other products. Participating in our local food system is rewarding and enhances our economy.
You can taste the difference!
Managing for healthy soils means our garden produce and meat products are packed full of nutrition. Our irrigation water from mountain snow melt is fresh and clear. Each night cool, pine scented mountain air flows through our garden and pastures enhancing the sweetness and flavor of our produce!
Holistic Grazing Management Builds Soil
We use a holistic grazing plan that allows to be in the right place, at the right time, and for the right reason with our animals so our pastures and animals thrive. We monitor grazing on a daily basis and make adjustments as necessary to allow for enough recovery time for grass plants and provide optimum nutrition for our animals. Our animals are happy. They move around freely and always have fresh grass and water. An abundance of green plants harvest carbon from the atmosphere and our grazing animals serve as "tools" to help us turn the carbon into organic matter. This carbon will remain in the soil for 35 years!
Click here to for photo to see how whole farm planning with holistic management Is Making A Difference
Join our Distance Learning Program
We have a lifetime of experience in farming and professional natural resource management to share with you. We offer training and mentoring via telephone for beginning and experienced farmers and ranchers.
Our training program includes decision making and problem solving skills, financial and enterprise planning, grazing and pasture management, land monitoring, whole-farm planning and ecosystem monitoring. We offer a distance learning program that allows you to stay on the farm where you are needed while improving your ability to see the big picture, respond to change, and become sustainable. We are also available for speaking and in-person workshops on a variety of topics.
Our approach is base on real life experience. If we cannot make it work, we have no business telling you how to make it work. We offer a free consultation so you may discover how you may learn from our experience.
Heritage Breed Conservation
We are adamant about conserving endangered domestic livestock breeds to. These breeds enhance the genetic diversity of livestock and are important to America's rich history and culture. Without special care to conserve these genetics, we are at risk of loosing important characteristics and products these breeds offer.
We raise Smart Turkeys!
We have been breeding Bourbon Red turkeys, a heritage turkey, for over 12 years. We select breeding birds to favor their natural instincts, intelligence, hardiness, quality of meat and breed conformity. We expect several broods in 2010. Please note: We sell only live birds, at the farm. These birds are suitable for breeding or for butcher. We DO NOT ship chicks, adults or meat.
Click here to learn more about our smart turkeys.
Navajo-Churro Sheep are unique to the Colorado Plateau and are the first livestock breed to be developed in North America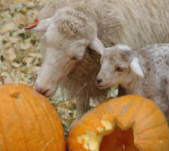 Conservation of this sheep breed enhances diversity in domestic sheep and is critical to sustaining traditional Navajo culture and land stewardship. We promote the success of our fellow shepherds on and off the Navajo Nation through networking, collaboration & sharing.

Click here to learn more about our sheep.
Fair Trade is Important to Sustainability
Family farmers who use nature as their guide and practice sustainable approaches are able to conserve resources and enhance the ecosystem that sustains everyone. Likewise, fair prices in domestic trade sustain a healthy economy. The outcome of long-term pressure by consumers on farmers to squeeze more out of the land and their labor to provide a low cost to the consumer is environmental decline and poor economies. Please consider this the next time you visit your grocery store or local farmers market.
The Four Laws of Ecology
(not just for farmers)
One: Everything is Connected to Everything Else.
There is one ecosphere for all living organisms and what affects one, affects all.
Two: Everything Must Go Somewhere.
There is no "waste" in nature and there is no "away" to which things can be thrown.
Three: Nature Knows Best.
Humankind has fashioned technology to improve upon nature, but such change in a natural system is likely to be detrimental to that system.
Four: There Is No Such Thing as a Free Lunch.
Everything comes from something.
Barry Commoner, from "The Closing Circle", 1971.
Aldo Leopold's Conservation Ethic:
"Conservation is a state of harmony between men and land. Despite nearly a century of propaganda, conservation still proceeds at a snail's pace; progress still consists largely of letterhead pieties and convention oratory. On the back forty we still slip two steps backward for each step forward….. In our attempt to make conservation easy we have made it trivial. The answer, if there is any, seems to be in a land ethic, or some other force which assigns more obligation to the land owner."
Aldo Leopold, from "The Land Ethic," from "A Sand County Almanac", 1948.
Family farms and ranches play a critical role in creating stable communities, secure
food systems and strong economies.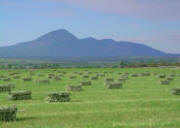 Fair domestic trade fosters healthy land and people.
To be sustainable, family farms must be able to realize a fair social and economic return for the products they produce and for the environmental benefits they create with well managed land and natural resources.
Quick Links
News
SPECIAL OFFER: Take advantage of our expertise in farm management and business planning! If you purchase three or more Navajo-Churro sheep for breeding, we will provide you with training and mentoring in Whole Farm Planning with Holistic Management for 25% off our regular tuition for distance learning.
In the 2011 Sheep is Life wool show we took first, second and third place in both the ewe lamb (hoggot) class and the mature ewe class! We took first place in the mature ram class and second in the ram lamb class. We went on to recieve Reserve Grand Champion in the ewes fleece class and Reserve Grand Champion in the rams fleece class. We have a wide selection of raw fleeces available now!
Reserve your Spring 2012 grassfed lamb now.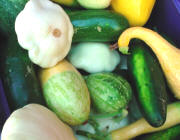 You will find our produce, like these sugar pie pumpkins and summer squash at the Dolores Food Market in Dolores Colorado. Click here to find out more about our produce.
Article Links
Slow Food Events
We have Served
Irrigation Water: Handle
with Care.
When The Thistle Wilts at Fat Sheep Farm
Holistic Management Is Making A Difference

Eggs from grass fed chickens are bursting with Omega 3's, vitamins A & E. and protein.
Natural predator/prey relationships are encouraged as is evidenced by the toad and the blue colored dragon fly above it on the log.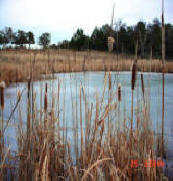 This shallow water pond provides a great resting spot for migrating ducks, geese, food for herons, kingfishers and a home for muskrats and raccoons.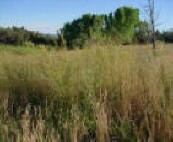 Healthy land = healthy animals and healthy people!
This is a Bourbon Red Turkey tom grazing on lush brome grass pasture.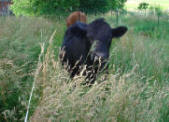 Well managed grass pastures sequester carbon with the help of grazing animals.